There is a growing need for inspirational school slogans.  Take a close examination of national statistics regarding the current state of education.  The data shows that leadership slogans for school may be the answer to these struggles.
The Need for Inspirational School Slogans

2011-2012 Total Public and Private Schools in the United States 129,189
Total     15.6:1
Public    16.0:1
Private  12.5:1
The United States 2012 International Rankings
Mathematics     #27
Reading              #17
2015 Student proficiency
                                        4th Grade            8th Grade            12th Grade
Math                 40%                     33%                     25%
Reading            36%                    34%                     37%
2013 Achievement Gaps
White-Black       4th Grade            8th Grade
Math                                 26                        31
Reading                             26                        26
Some of these statistics are surprisingly positive.  For example, the teacher-student ratio is fairly low.  This low number allows teachers the opportunity to engage with students.  This engagement can be a matter of completing school for many students or dropping out.
Another great example of the United States educational success is their international ranking.  There are approximately 196 countries in the world.  To be ranked #27 in math and #17 in reading can be seen as an accomplishment.  This ranking also opens the door for further progress.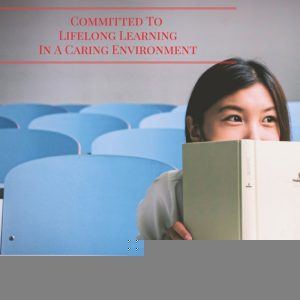 The problem with the statistics occurs when we get more specific.  Student proficiency in math and reading are a growing concern.  The student proficiency concern becomes more important when you review the achievement gap.
Schools need to use inspirational school slogans to their advantage to bridge that gap.  Using leadership slogans school can unite people together.  Bringing different cultural groups together helps students gain different perspectives.  In turn, these perspectives have the capability of creating knowledge.  Moreover, this perpetual learning snowball also helps to build tolerance.
Inspirational school slogans help to establish an organizational culture.  This organizational culture of learning can occur in  the classroom.  Many of the slogans below are great back to school slogans for teachers.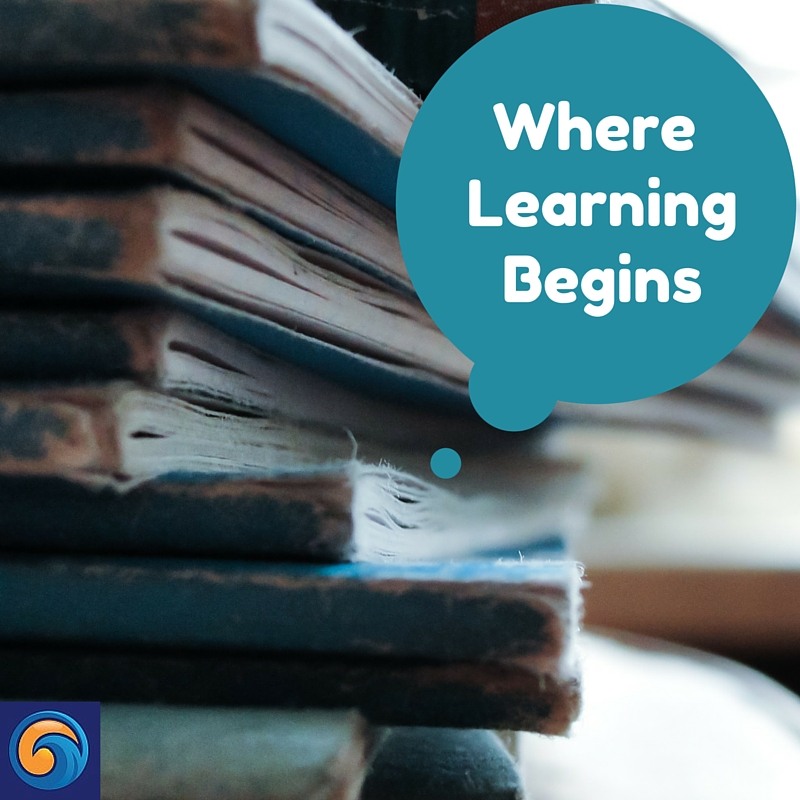 Back to School Slogans for Teachers
A Building With Four Walls And Tomorrow Inside
A community with high expectation and high academic achievement.
A high achieving multicultural community for learning.
Achieving Excellence Together
Committed to educating and nurturing all students so they may grow towards responsible global citizenship.
Committed To Lifelong Learning In A Caring Environment
Creating Our Children's Future
Educating Students For Success In A Changing World
Enabling Our Students To Learn
Everyone Is An Achiever
Hooked On Learning
One school serving all.
Preparing Children For Success In Life
Success And Spirit In Our School
The harder I work, the smarter I get.
Where Every Student Thrives
Where Learning Begins
Catch me at my best.
Our school is the best, better than the rest.
Our school pride can't subside.
Put us to the test, we are the best!
This school is outta sight, our future is looking bright.
We're the crowd that makes you proud.
In a research study by Yankelovich, you are exposed to approximately 3,000 to 5,000 advertisements per day.  As a teacher, you have an advantage you have the ability to control and limit these messages to a degree.  By closing this door, you have an opportunity to open the door to your teaching slogans.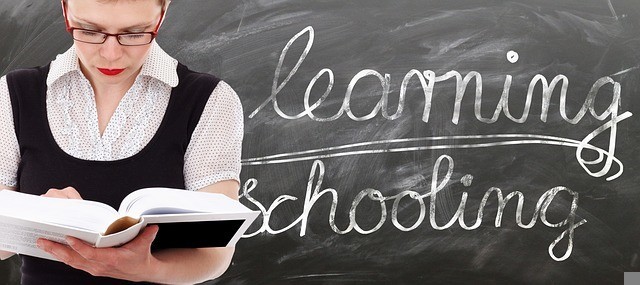 What are teaching slogans?
A slogan is a "simple and catchy phrase that accompanies a logo or brand, that encapsulates a product's appeal or the mission of a firm and makes it more memorable."
Therefore,
A teaching slogan would be a simple yet catchy phrase used in an educational setting to enhance your message.
Are slogans for teachers necessary?
At this point, you might be thinking a teacher is not a logo or a brand.
A teacher may not be a logo, but the class they teach is part of the school that has a logo.  The logo or mascot of the school is the symbol that unifies the school.  The logo brings individuals together to form a collective group with the common purpose of learning.
The school ultimately is a brand that people begin to associate with over time.  The product the schools produce is educated learners.  The quality of the education and the success of the student will reflect positively or negatively on the brand of the school.  This importance of this name will continually evolve in importance for a couple of reasons.
As students age, they will have children of their own. The experience they have will have an influence on their decision to send them to the same school or a different one.
Open enrollment and school choice demand that school leaders pay attention to the value of the brand, and the education schools receive.
Moreover, teachers are their brands and must become their brand advocate.  A unique way to differentiate yourself as a teacher from your peers is with the use of slogans for teaching.  Slogans for teachers can build a reputation that students remember because the phrases are simple and catchy.
What is the importance of slogans for teaching?

Just as an advertising slogan can reveal a lot about the company, slogans for teachers can explain a lot about the learning experience for both students and parents.  What the teacher selects as their teaching slogan places emphasis on the aspect of the class the teacher perceives as vital.  Slogans for teaching can be a tool to create a brand identity as students learn to associate the value of the teacher with the experience.
The significance of a slogan is vital for any leader, and this is the reason why managers and other individuals in top positions should consider leadership slogans.
Teaching is just like running a business.  Companies spend many hours developing a strategic plan to send messages to consumers.  Likewise, teachers spend many hours developing lesson plans.  They must take the tie to understand the skill set of current students and strategically plot a learning path for the class to meet learning objectives.
Slogans for teaching should help to move students along in this journey.  Teachers can use this tool by consistently referring to the statement and reminding them how the elements relate.
What should you consider when developing your teaching slogans?
Keep it simple.
Try to make the slogan memorable by using rhyming.
Consider how the statement supports your course objectives and teaching purpose.
Have an emotional connection. Start by telling a story and simplify the story into the importance of the declaration.
Hold yourself accountable to the statement.
Examples of Slogans for Teaching

Give me a fish and I eat for a day. Teach me to fish and I eat for a lifetime.
A teacher takes a hand, opens a mind, and touches a heart.
Teachers change the world one child at a time.
A Partnership In Discovery
Building A Better World One Student At A Time
Committed To Lifelong Learning In A Caring Environment
Educating Students For Success In A Changing World
Learners Today,  Leaders Tomorrow
Preparing Children For Success In Life
Quality Education: A Community Commitment
The Race For Excellence Has No Finish Line
Together Everyone Accomplishes More
We Enter To Learn, Leave To Achieve
A learning community dedicated to building respectful and responsible citizens and empowering all learners.
A Tradition Of Excellence
Above And Beyond The Call Of Duty
Be a reader, be a writer, be a problem solver.
Every student matters, every moment counts.
Hooked On Learning
I Care About Kids
Knowledge Is Power
Learning, friendship, and fun for everyone.
Modeling excellence.
The harder I work, the smarter I get.
Together Everyone Accomplishes More
Working collaboratively to ensure every student achieves academically, socially, and emotionally. Differentiation
Conclusion
Teachers are important community leaders.  They play a valuable role in the learning process.  You may not have all the newest technology, but you do have the potential to leave a lasting impact on the minds of students.  Teaching slogans are ultimately a teacher's aide that make learning fun for students while establishing a brand for yourself.  Teaching is not always an easy career choice, but the selection of slogans for teaching can be if you