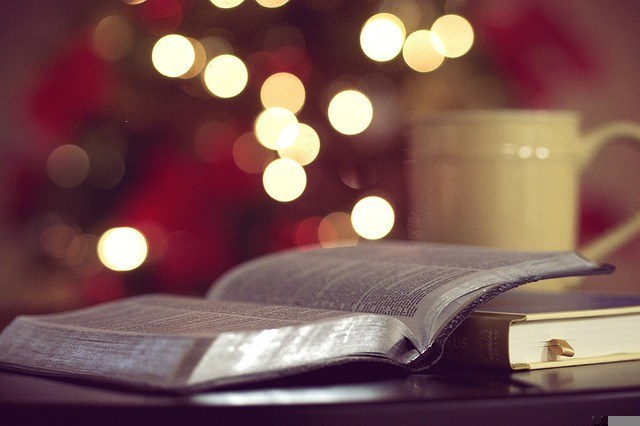 Bible quotes about life provide five core benefits.
Reading the bible does not need you to come from a certain religious denomination.  Think of the bible just as a bestselling book not a sales book on which religion to follow.  Approach the book as one that is on the best seller's list and come with no preconceived notions.
If you are looking for words of wisdom about life from someone who is a preacher, you are in the wrong place.  I am writing this post not as a devote catholic but someone who struggles with their faith.  I believe having faith is important as it helps to provide guidance and a moral compass.
I attend a Lutheran church.  I use the words attend loosely as I usually hide out in the children's playroom.  I hear God's message from the overhead speaker, perusing the daily news and serving as referee to my young children.
When I am multitasking, I only absorb part of God's words.  I occasionally genuflect or internalize the meaning of these bible quotes about life.
Reflecting has helped me realize the importance of the bible and life.
Bible Quotes About Strength: Inspiration
Reflecting on the different bible quotes about life is inspirational as it  exudes from each page turn.  On nearly every page, you can find bible quotes about strength.
Look for inspiration to get yourself started for the day.  All you have to do is read a few passages and you are bound to stumble upon encouragement.
But the centurion said, "Lord, I am not worthy for You to come under my roof, but just say the word, and my servant will be healed. Matthew 8:8
I repeat my own version to myself when seeking guidance and trying to add value to those people around me.  I say this phrase when attempting to overcome fear, pain, and sorrow.
I think you can find bible quotes about strength that will pick you up and keep you moving forward.  As a leader, it is easy to encounter daily obstacles.  So, pick an applicable bible quote about life that will encourage you to take action.
If you only choose to say one bible verse to yourself, it can make a difference in your daily routine.
Bible Quotes About Life: Life Guidance
There is little no question that the bible can provide you with guidance about life.  If you take one quote on its own you will recognize that there is little religious slant.  The perspective about the bible is to do positive deeds and make a difference.
Can you go wrong with adhering to this type of ideology?
How you choose to interpret these words is what gives them meaning.  As stated, I am far from a devote Christian.  I have a hard time sitting through mass.  I wrestle with the interpretation of the words given in the sermon.
Left to my own device and meditate on a phrase from the bible, I receive the most value.  For me, I want to follow the advice in the bible but I will not be swayed by the interpretation of others.
The best things to do are listen, reflect, and think.
Use bible quotes about life as prompts that are there to guide you based on your own interpretation.
Bible Quotes about Love: Strengthens the Relationship with YOUR God
By including this section in this post, I may appear hypocritical.  I think it is important to note the word YOUR God.  You may be a believer or a skeptic.  I am not concrete in my.  I fall anywhere on this spectrum during any given day.
I choose to think of God as the force that always challenges me to do better.  As a leader, I know that I can only do so much with my available resources.  I also know that I can always do better.  The willingness to do better may depend on my attitude.
For example, if I take a test I am not likely to do everything correct.  The lack of perfection is the voice of God.  Suppose I score 100% on that same test, I always see room for improvement.  Perhaps this room for improvement occurs through more clarity in my communication.
God opens the door and allows me to improve. What does your God say?
You will find bible quotes about love that allow you to develop the relationship with your God.
Change Your Perception
Reflection on the importance of bible quotes about life leads to two conclusions. First, you either read the bible to confirm that you are following the correct path in life. Two, you read the bible to change your perception about life.
The degree you want to change your perception starts and ends with you.
Eases Your Mind
Following the pursuit of change continuum from above will ease your mind.  Knowing that the actions you take today are supported by the bible provides you with peace of mind.  Seeking guidance for change will also ease your mind.
Those seeking catalysts for change initiatives will find bible quotes about strength.  This eases your mind as you become aware that change is possible.
No matter what your purpose is for reading bible quotes about life, you will find you are "precious."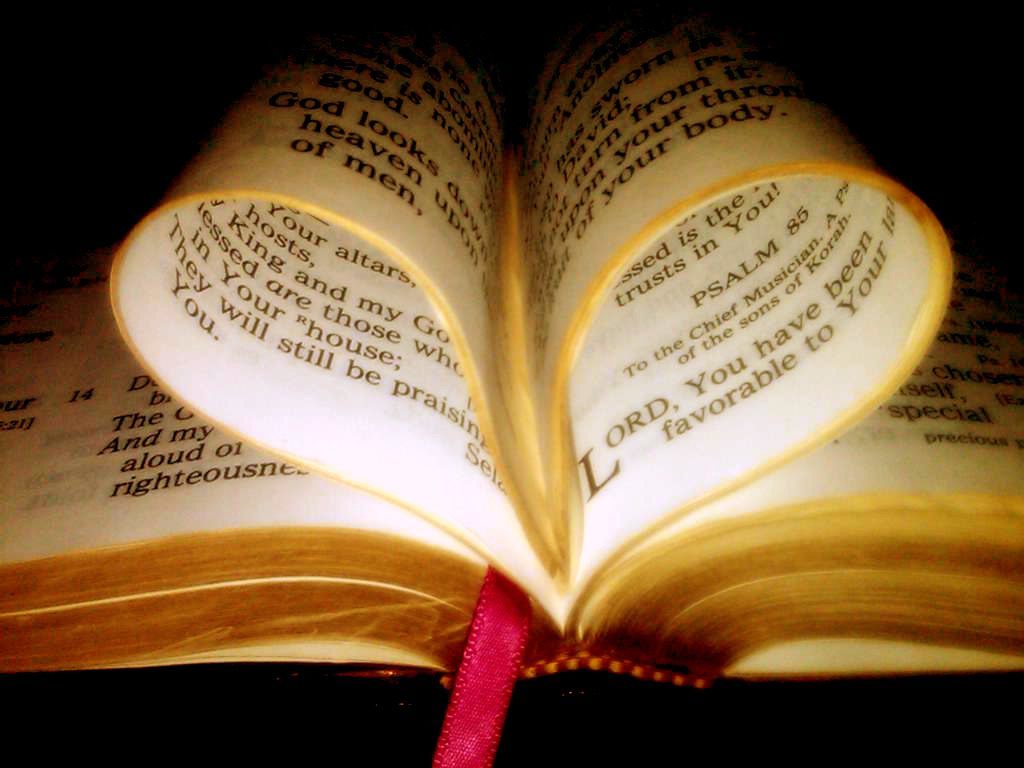 This post on scriptures on leadership was inspired by reading Napolean Hill's Outwitting the Devil: The Secret to Freedom and Success. During this book, Hill interviews the Devil to learn about the secret to success. In this process, we learn from the role of religion as a counterpart to the Devil. Although I do not view myself as a religious man but more as an individual who routinely struggles with my faith. I believe there is merit in reading scriptures on leadership and think that doing so provides an excellent opportunity for self-reflection and a way to analyze leadership through God.
After reading the scripture, we hope you take the time to reflect and consider your personal thoughts on about the scriptures on leadership. To get the most out of this post, apply your individual critical thought about the scripture and reflect. At the Tidal Wave Leader, we welcome all religions and believe in learning from one another. When we take the time to learn from one another, we can apply these teachings in unique settings or in fresh manners. As always, we welcome your comments after reading the selection of scripture on leadership.
The scriptures on leadership we chose address commitment, conviction, competency, and character. These passages show that it is important to have a commitment to Jesus Christ and indicates what outcomes you may experience from this commitment. When it comes to analyzing leadership, we must resist making final judgments about an individual without considering the scope of their actions and the consistency of their actions. Competency comes from practice and developing one skills and craft. Ultimately, is the character of the leader in alignment with Christ. As followers, we have the responsibility to choose who to follow as it is an active process and one we should not do blindly. In analyzing the scripture on leadership, we choose to break them up into seven categories: purpose, training and development, overcoming fear, perseverance, facing competition, treatment of followers, and follower perception of the leader.
Scriptures on Leadership
Leadership

Purpose

And I heard the voice of the Lord saying, "Whom shall I send, and who will go for us?" Then I said, "Here am I! Send me." Isaiah 6:8
And we know that for those who love God all things work together for good, for those who are called according to his purpose. Romans 8:28
Let not your hearts be troubled. Believe in God; believe also in me. John14:1
Commit your way to the Lord; trust in him, and he will act. Psalm 37:5
Say to those who have an anxious heart, "Be strong; fear not! Behold, your God will come with vengeance, with the recompense of God. He will come and save you." Isaiah 35:4
For I know the plans I have for you, declares the Lord, plans for welfare and not for evil, to give you a future and a hope. Jeremiah 29:11
Watch over your heart with all diligence, For from it flow the springs of life. Proverbs 4:23
Let us not lose heart in doing good, for in due time we will reap if we do not grow weary. Galatians 6:9me." Isaiah 6:8
Training

and

Development
Do you see a man skillful in his work? He will stand before kings; he will not stand before obscure men. Proverbs 22:29
For if someone does not know how to manage his own household, how will he care for God's church? 1 Tomothy 3:5

Overcoming

Fear
But even if you should suffer for righteousness' sake, you will be blessed. Have no fear of them, nor be troubled. 1 Peter 3:14
More than that, we rejoice in our sufferings, knowing that suffering produces endurance. Romans 5:3
I told you that you would die in your sins, for unless you believe that I am he you will die in your sins. John 8:24
Perseverance
I can do all things through him who strengthens me. Philippians 4:13
The heart of man plans his way, but the Lord establishes his steps. Proverbs 16:9
Do your best to present yourself to God as one approved, a worker who has no need to be ashamed, rightly handling the word of truth. 2 Timothy 2:15
Fear not, for I am with you; be not dismayed, for I am your God; I will strengthen you, I will help you, I will uphold you with my righteous right hand. Isaiah 41:10
Facing

Competition
When a man's ways please the Lord, he makes even his enemies to be at peace with him. Proverbs 16:7
Remember your leaders, those who spoke to you the word of God. Consider the outcome of their way of life, and imitate their faith. Hebrews 13:7
The nations raged, but your wrath came, and the time for the dead to be judged, and for rewarding your servants, the prophets and saints, and those who fear your name, both small and great, and for destroying the destroyers of the earth." Revelation 11:18
And God blessed them. And God said to them, "Be fruitful and multiply and fill the earth and subdue it and have dominion over the fish of the sea and over the birds of the heavens and over every living thing that moves on the earth." Genesis 1:28
He must increase, but I must decrease. John 3:30
Where there is no guidance the people fall, But in abundance of counselors there is victory. Proverbs 11:14
Treatment

of

Followers
So I took the heads of your tribes, wise and experienced men, and set them as heads over you, commanders of thousands, commanders of hundreds, commanders of fifties, commanders of tens, and officers, throughout your tribes. Deuteronomy 1:15
I am the good shepherd. The good shepherd lays down his life for the sheep. John 10:11
So whatever you wish that others would do to you, do also to them, for this is the Law and the Prophets. Mathew 7:12
That you may be blameless and innocent, children of God without blemish in the midst of a crooked and twisted generation, among whom you shine as lights in the world. Philippians 2:15
Better is a dry morsel with quiet than a house full of feasting with strife. A servant who deals wisely will rule over a son who acts shamefully and will share the inheritance as one of the brothers. The crucible is for silver, and the furnace is for gold, and the Lord tests hearts. An evildoer listens to wicked lips, and a liar gives ear to a mischievous tongue. Whoever mocks the poor insults his Maker; he who is glad at calamity will not go unpunished. Proverbs 17:1-28
Let love be genuine. Abhor what is evil; hold fast to what is good. Love one another with brotherly affection. Outdo one another in showing honor. Romans 12:9-10
Follower

Perception

Toward

the

Leader
Children, obey your parents in the Lord, for this is right. "Honor your father and mother" (this is the first commandment with a promise), "that it may go well with you and that you may live long in the land." Fathers, do not provoke your children to anger, but bring them up in the discipline and instruction of the Lord. Slaves, obey your earthly masters with fear and trembling, with a sincere heart, as you would Christ. Ephesians 6:1-24
Not many of you should become teachers, my brothers, for you know that we who teach will be judged with greater strictness. James 3:1
Let me know your favorite scriptures on leadership by leaving a comment.